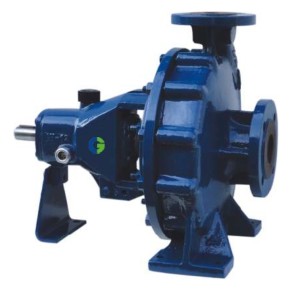 A compression ignition engine better known as the diesel engine is the extremely sturdy workhorse of several domestic and commercial applications of today. With the modern versions known for their low operating costs and longer lifespan, all diesel engine dealers will vouch for the versatility of this product. A brief insight into the several applications that this piece of equipment has found its way into is given below.
Diesel Generators-Boon to Homes & Industry
Diesel generators are the saviours to home and industry during a blackout. Industries no longer need to shut down during power shortages and homes can continue going about their business by resorting to standby power. In this context, a mention has to be made of health care institutions where the diesel generators become an indispensable piece of equipment. By using Automatic Electrical Control Panels a signal is given to activate the generator ensuring an uninterrupted supply of power. More details on how this works can be obtained from Automatic Electrical Control Panel manufacturers.
Leader on the Road, Sea& Underground
The modern diesel engines of today have come on par with petrol engines with regard to performance characteristics. A large number of heavy road vehicles like buses, trucks, lorries, mining and farm vehicles have diesel engines fitted into them because of their cost effectiveness and capacity to bear heavy loads. The lifespan of diesel engines is considerably enhanced by the presence of soft starters. Crompton Greaves soft starter dealers can explain better how this is possible.
Huge ships and cruise liners can chop through smooth and rough waters due to their high powered diesel engines. The operations of the mining sector would have never taken off without the much needed diesel powered equipment. Diesel powered drills and shovels, mining trucks and conveyor belts, all essential equipment is powered by the energetic diesel engines.
Heart of Datacentres
Diesel generators also form the core of all data centres. Computer systems and servers are maintained in continuous tip-top form because of the immediate standby power provided by the reliable diesel generators. Telecommunications and communication network companies cannot just do away with the diesel generators. If their servers go down, there will be chaos as all communication systems will come to an abrupt halt, data will be lost, workers will be unable to work and huge losses will be incurred.
Clean-up thru' Water Blasters
Diesel engines power high-pressure water blasters which help to bring the shine on certain objects. These are extremely useful in construction and renovation projects to remove rust from surfaces, clean and strip off paint or general surface removals.
Pumps & Farming
Several pumps used in farming are powered by diesel engines. The industrial diesel engine ensures that sufficient waters reach the crops at the right times through the regular irrigation pump system or through centre pivot irrigators or through flood irrigation pump systems.
Summarizing
Diesel is the preferred fuel in most of the industrial applications because of its low volatility and greater output of power per unit fuel. More and more commercial and domestic applications have therefore settled on to the efficient and cost-effective diesel engine.